At a glance: Two decades of Employment Income Tax in Africa
Blog
This article was first published on odi.org on 2 February 2023 here, and is reproduced with kind permission.
This is a snapshot of the first set of findings from the Centre for Tax Analysis in Developing Countries (TaxDev) Employment Income Taxes Dataset (EITD).
The EITD is a new, publicly available dataset comprising detailed information on the personal income taxes (PITs) as well as other mandatory taxes and social security contributions (SSCs) owed by employees on wage earnings in Africa over the period 1995–2020.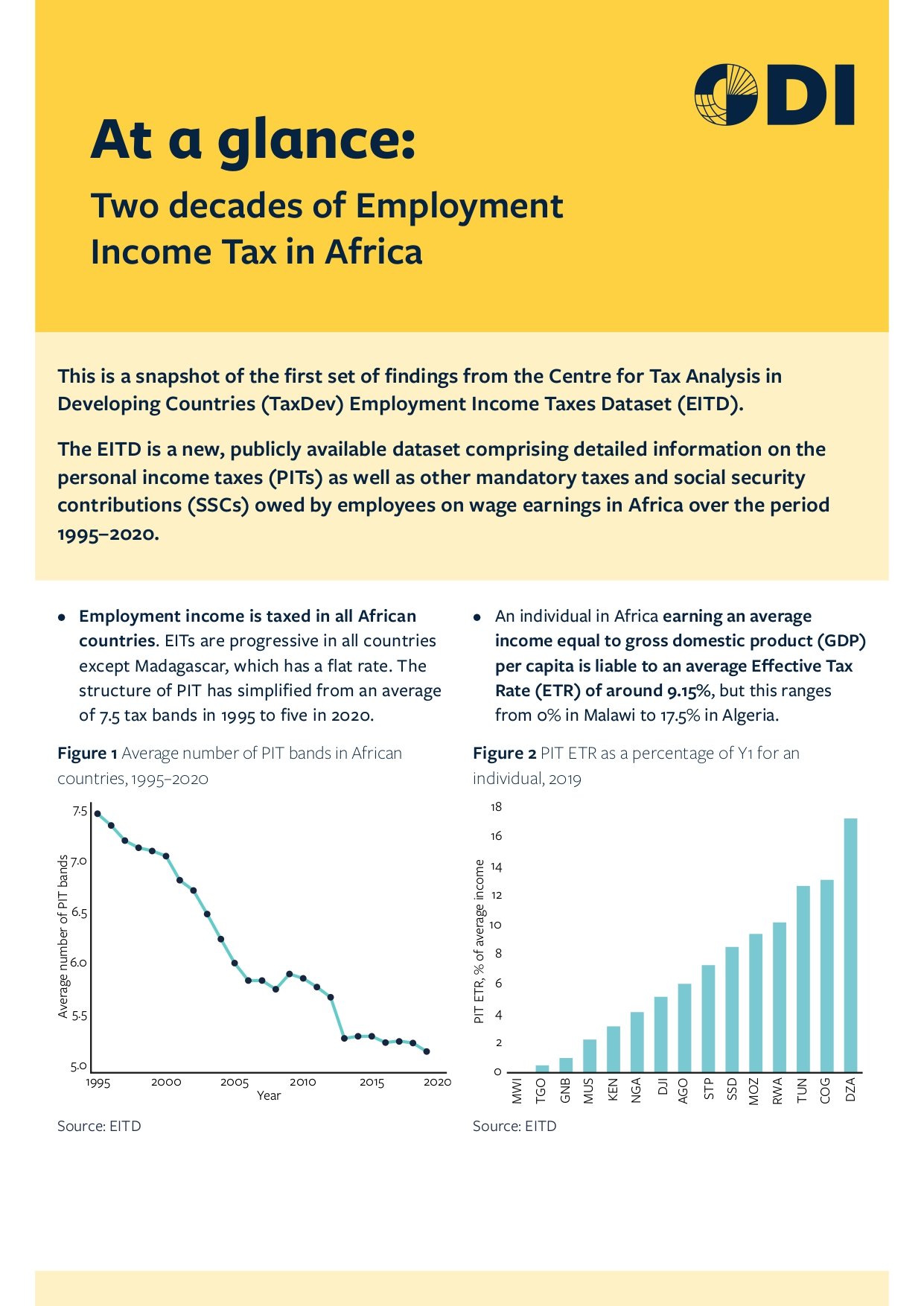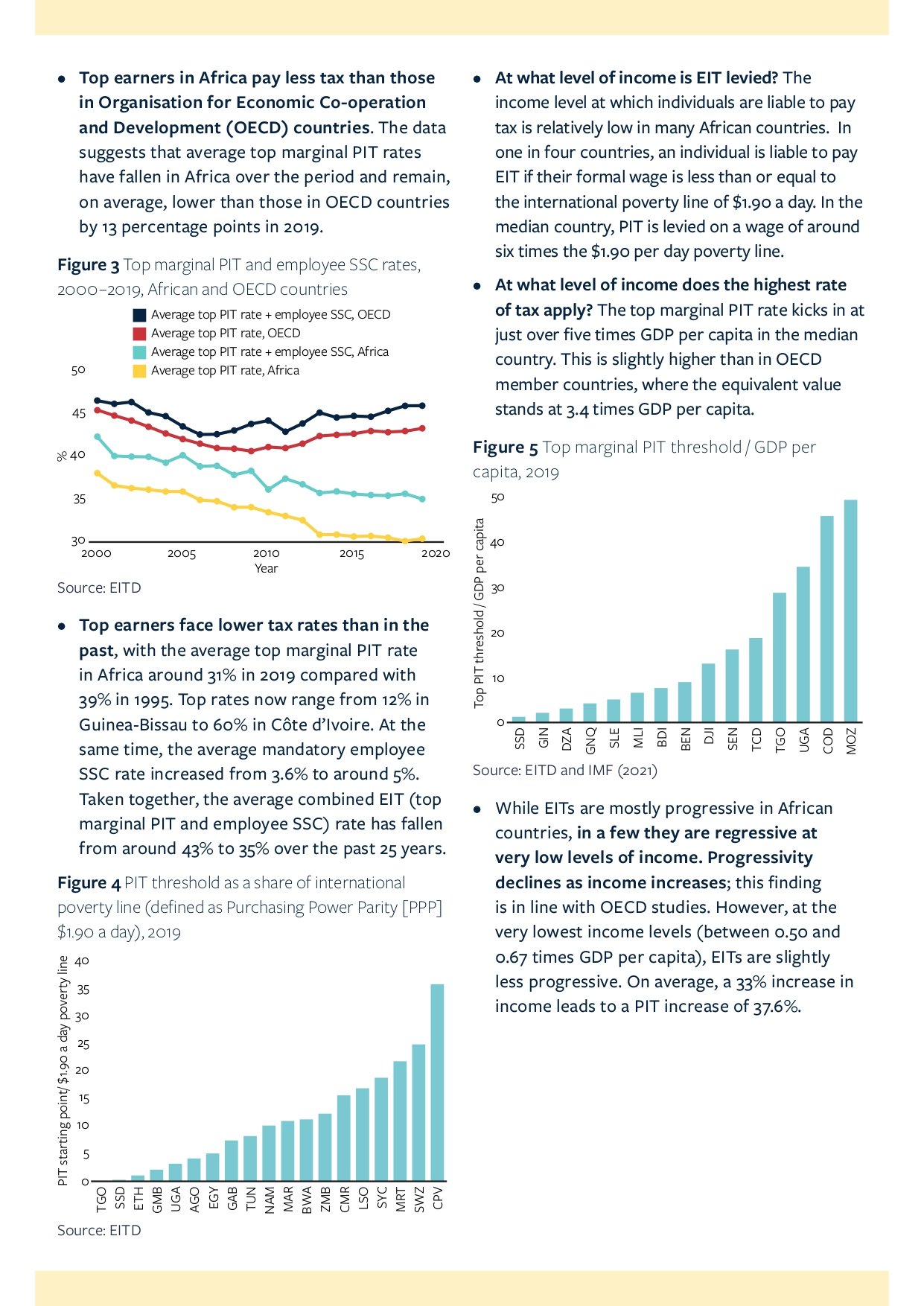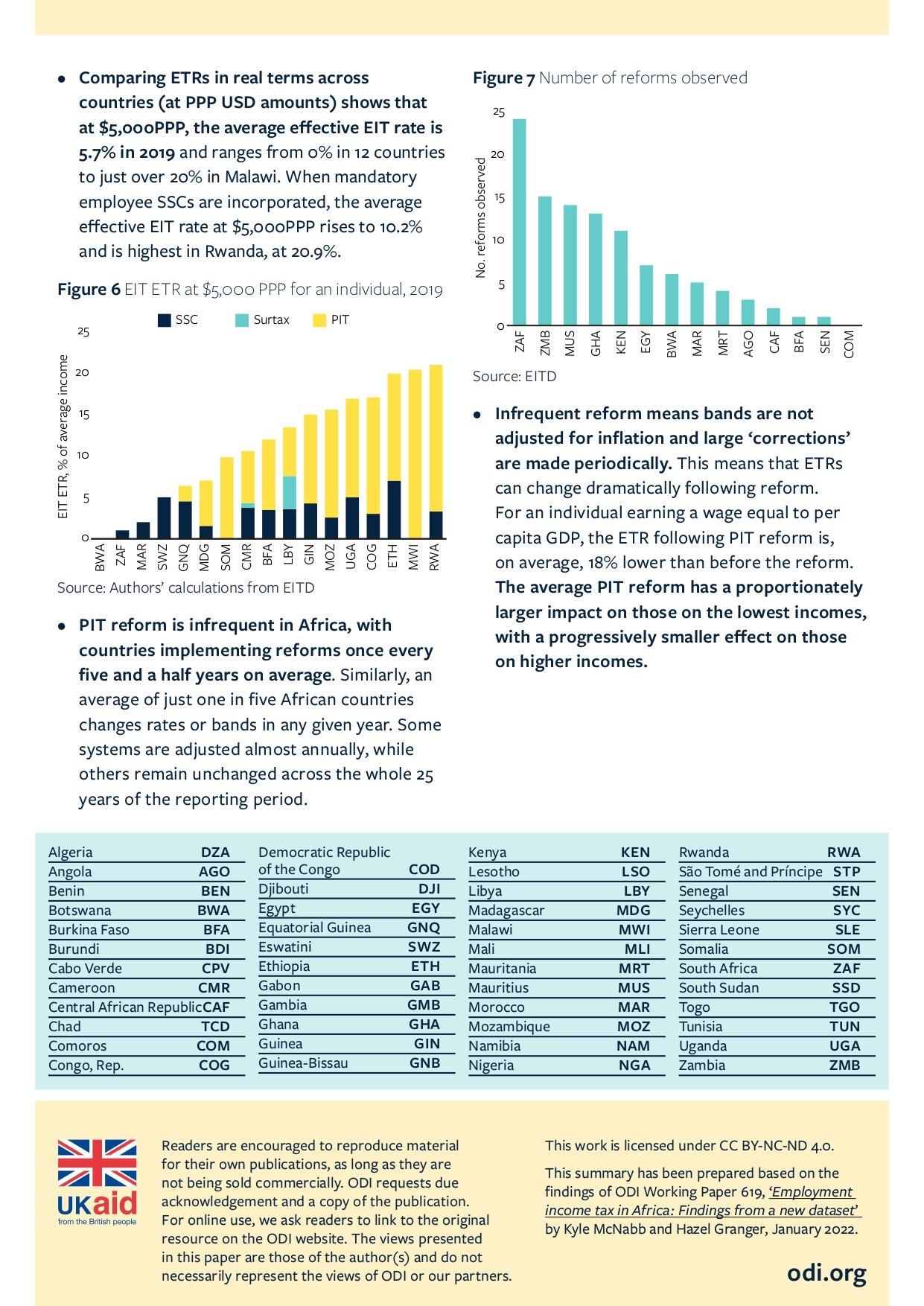 Published on: 2nd February 2023
Print